Click Start >> Run >> type "cmd" w/o the quotation marks. This should open the OS Command Prompt.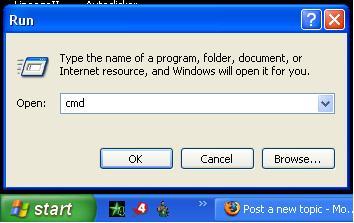 On the dialogue box, type "ping yahoo.com -t" w/o the punctuation marks. This command will enter a continuous stream of information, "replies" of the said website to your computer.
Through this,you can monitor if your computer has active internet connection or otherwise.